In the summer of 2020, the exhibition Feminist Findings brought together the collective research of twenty-six womxn and non-binary people on the history of feminist publishing at the A—Z project space in Berlin, Germany. The L.i.P. Collective—short for "Liberation in Print"—formed during the year's first lock-down period. Spread over four continents and many time zones, its participants came together over the beams of their computer screens to dig through digital archives, searching for the missing histories of feminist journals, magazines, zines, newspapers, and newsletters.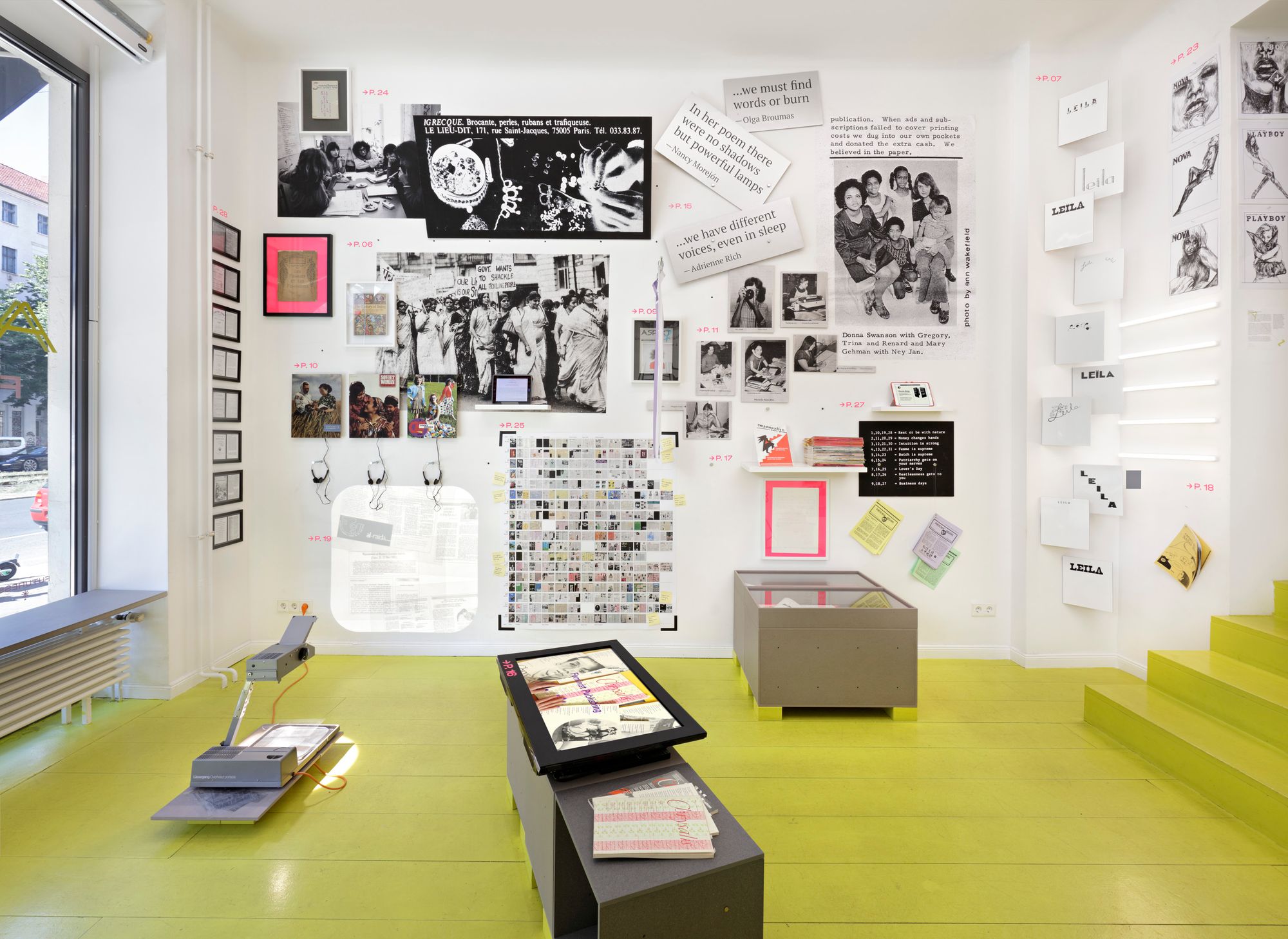 Scanning the gallery at A—Z, visitors discovered the struggles and victories of a 1980s San Francisco newsletter for Asian/Pacific lesbians, solved the mystery of an underground tearoom in Paris, heard from the co-founder of India's first feminist press, learnt how writing a feminist history of Swiss graphic design might start by calling up a neighbor, and much, much more.
A wunderkammer brimming with photographs, artefacts, logos, magazines, quotes, excerpts, resources, pages, footnotes, and digressions, Feminist Findings is a messy, knotted web manifesting its own collective research process. It showcased stories around twentieth century publications from across the world, including Agenda, Al-Raida, Aspekt, Bridges, Carnets des Nanas Beurs, Chrysalis, Common Lives/Lesbian Lives, Courage, Di Froy, DYKE A Quarterly, Distaff, Emanzipation, Ewa, Froyen Shtim, Gidra, Heresies, Leïla, Manushi, Nova, Phoenix Rising, Sinister Wisdom, Sorcières, Soviet Women, and Spare Rib.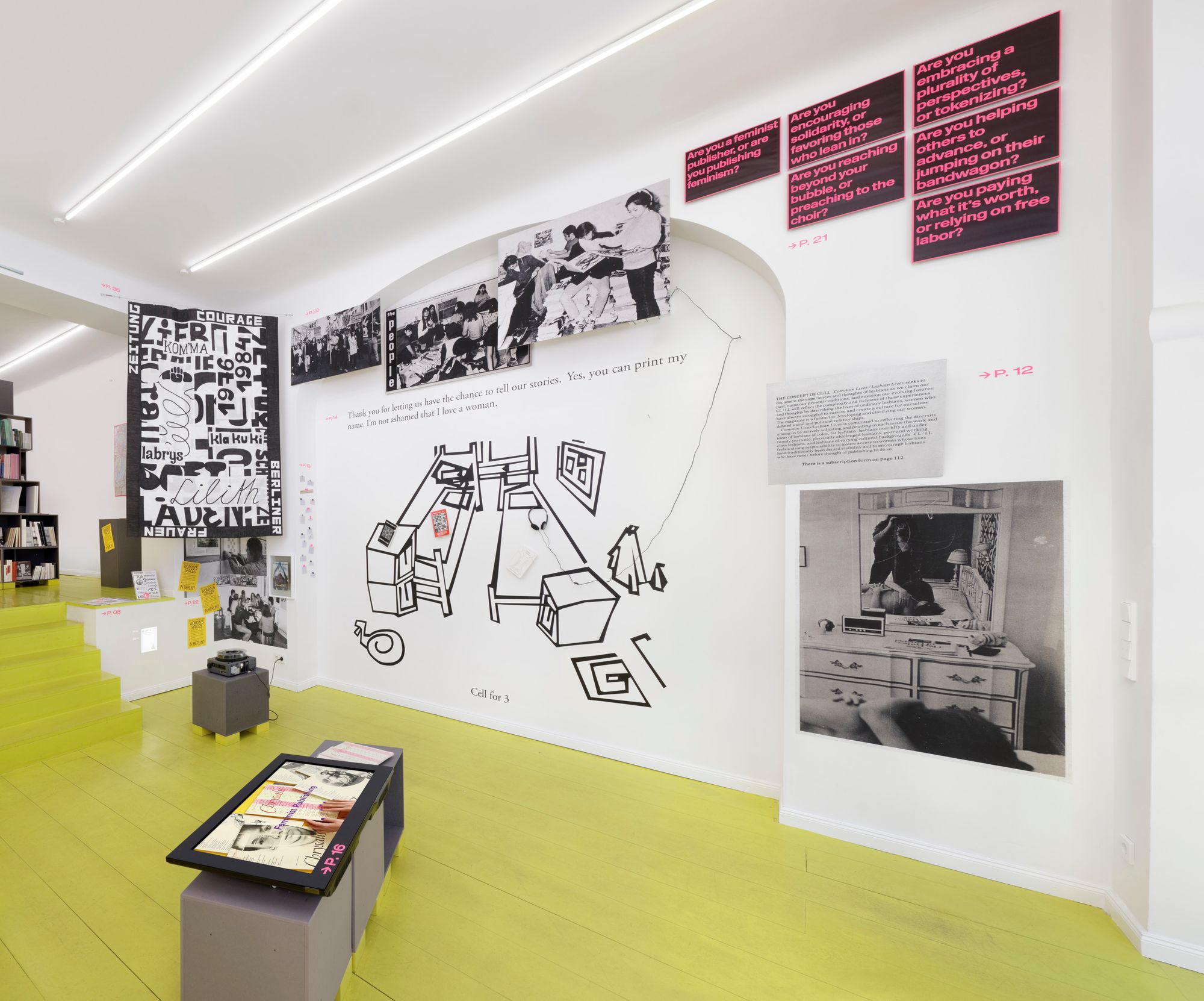 The L.i.P Collective workshop was initiated by le Signe, the National Centre of Graphic Design in Chaumont, France, as a response to the COVID-19 pandemic. Led by Futuress, and over the course of six weeks, its group of isolated strangers became a tightly-knit research unit, bonding over shared interests, rooting for one another's projects, and celebrating together each and every new find.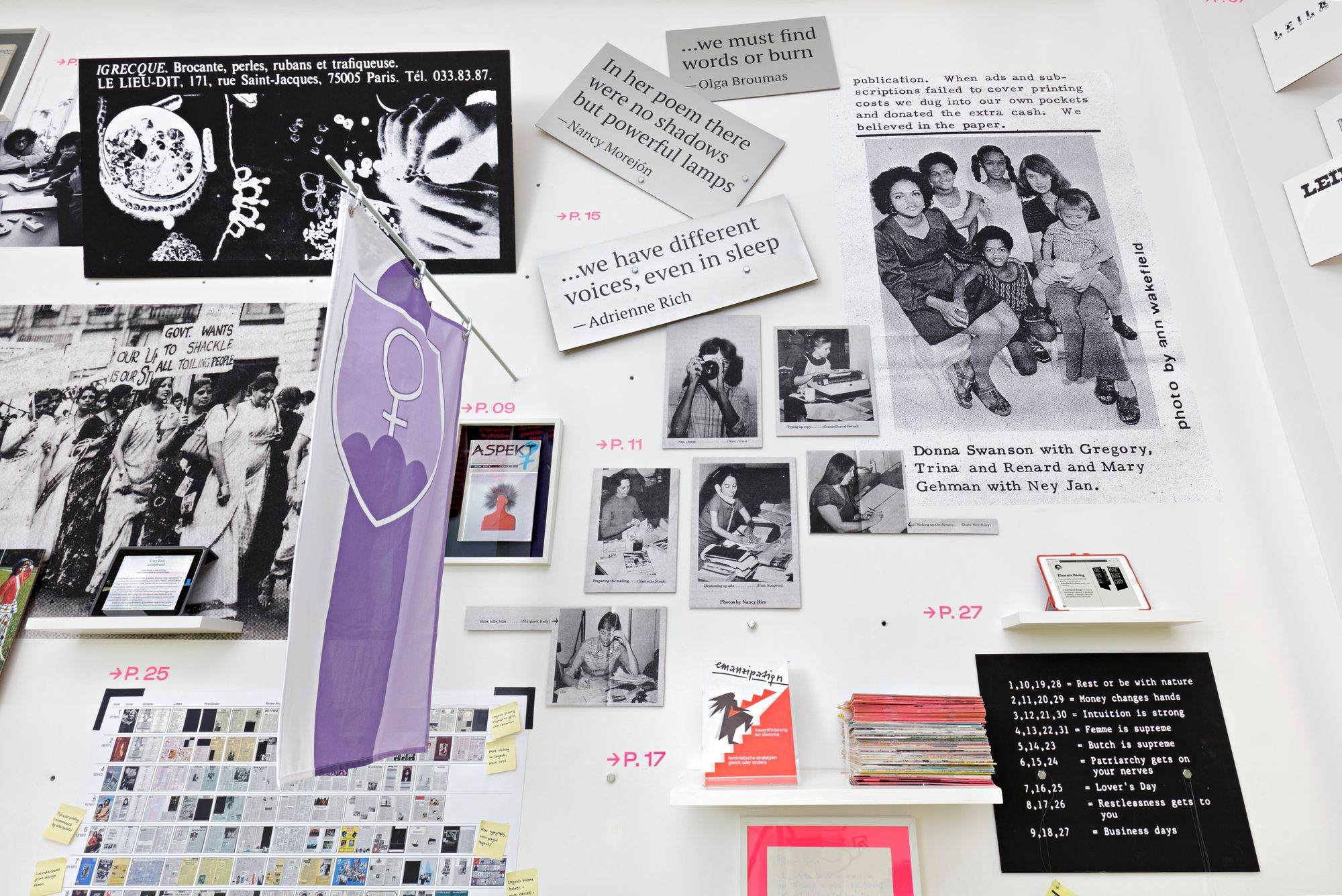 The L.i.P Collective is Zenobia Ahmed, Yanchi Huang, Sophia Yuet See, Silva Baum, Phoebe Eustance, Pauline Piguet, Noemi Parisi, Nina Paim, Naïma Ben Ayed, Mujgan Abdulzade, Mio Kojima, Maya Ober, Mariachiara De Leo, Madeleine Morley, Loraine Furter, Klaudia Mazur, Floriane Misslin, Fanny Maurel, Eugénie Zuccarelli, Elham Namvar, Delphine Bedel, Corin Gisel, Clara Amante, Carolyn Kerchof, Barbora Demovičová, and Amy Gowen.