---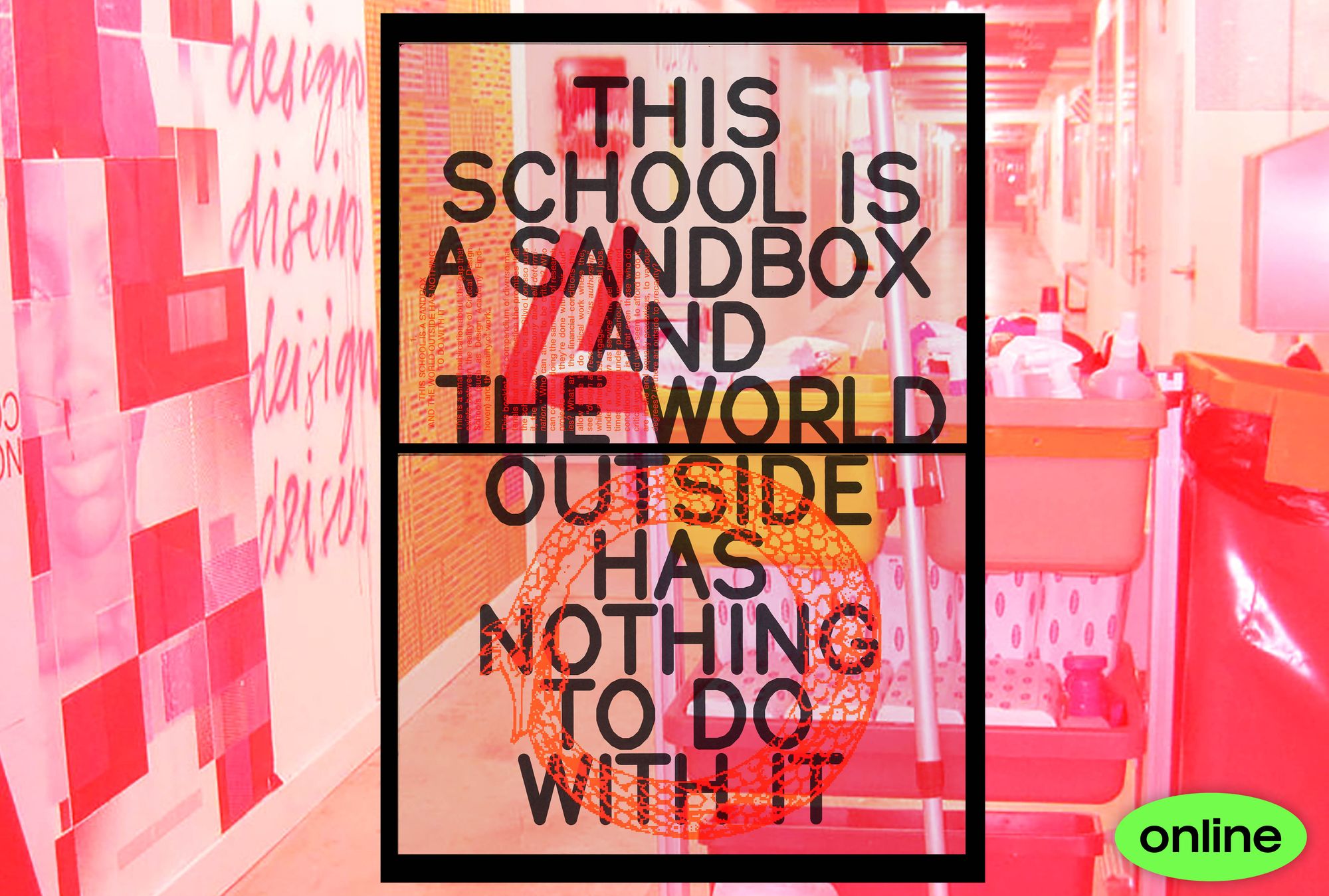 A conversation between design researchers Paola De Martin and Afonso de Matos about neoliberal power structures, criticality in design, and the politics of visibility.
There has been a rising trend over the past few years to promote criticality within design education. But what is design critical towards? It seems that politicized education often merely serves as a new ploy for marketing departments, while institutions fail (or even refuse) to reevaluate their own structures. After all, who has the vocabulary, the access, and the social codes to successfully navigate design studies? And who can then sustain a critical design practice upon entering the world of work?
Paola De Martin and Afonso de Matos both explore design education and classism in different contexts. In 2022, Paola published a book based on her Ph.D. research entitled Give Us a Break! on class and social mobility in the creative industry. Deriving from her personal experience and working class background, her research highlights the emotional implications of exclusion and othering on one hand, and assimilation and attraction on the other. Afonso de Matos' research project, outlined in his book Who Can Afford To Be Critical? (2022), examines designers' political agency within critical design. Focusing on social and financial capital and recent shifts in the industry, Afonso questions the conditions necessary to sustain a critical design practice after graduation.
In this conversation, Paola and Afonso will speak about their experiences of criticizing the educational system from within, the historical and political backgrounds in Switzerland, the Netherlands, and Portugal; and their approach of conversation-based research.

Image: Back: Part of the book cover of Give Us a Break! by Paola De Martin. Front: Poster of the research project published in Who Can Afford to be Critical? by Afonso de Matos.

Paola De Martin (she/her) is a design historian and lecturer. In 2020, she completed her Ph.D. at the GTA Institute for the History and Theory of Architecture at ETH Zurich in Switzerland, where she is currently a postdoctoral researcher. Her book Give us a break! Working class milieu and the design scene on the move was published in 2022 by Diaphanes. Her current historical research focuses on classism and eugenics in Swiss migration politics and urban design, emphasizing transformative justice. De Martin is co-director of the ethnographic-artistic community Schwarzenbach-Komplex, a group working towards a multidirectional living memory of racism and resistance in Switzerland. She is the president of the association TESORO, which seeks the recognition, reevaluation, and reparation of the violation of human rights by the Swiss law of approximately half a million illegalized migrant workers' families in Switzerland.

Afonso de Matos (he/him) has a Bachelor of Arts in Communication Design from the Faculty of Fine Arts of the University of Lisbon, Portugal, where he also studied Sound Art. He holds a Master's degree in Information Design from Design Academy Eindhoven in the Netherlands, where he investigated the limits of a critical design practice. He published the results of this research in a book titled Who Can Afford To Be Critical? by the Dutch publisher Set Margins'. Together with his collective Multa, which he shares with Inês Pinheiro and Vítor Serra, he has worked for sound and visual artists, curators, museums, and galleries.
DONATE
Do you like our events? To sustain Futuress in the long run, we need 600 people to support the platform with 10 CHF/month. Every little bit helps, so please consider donating today!