---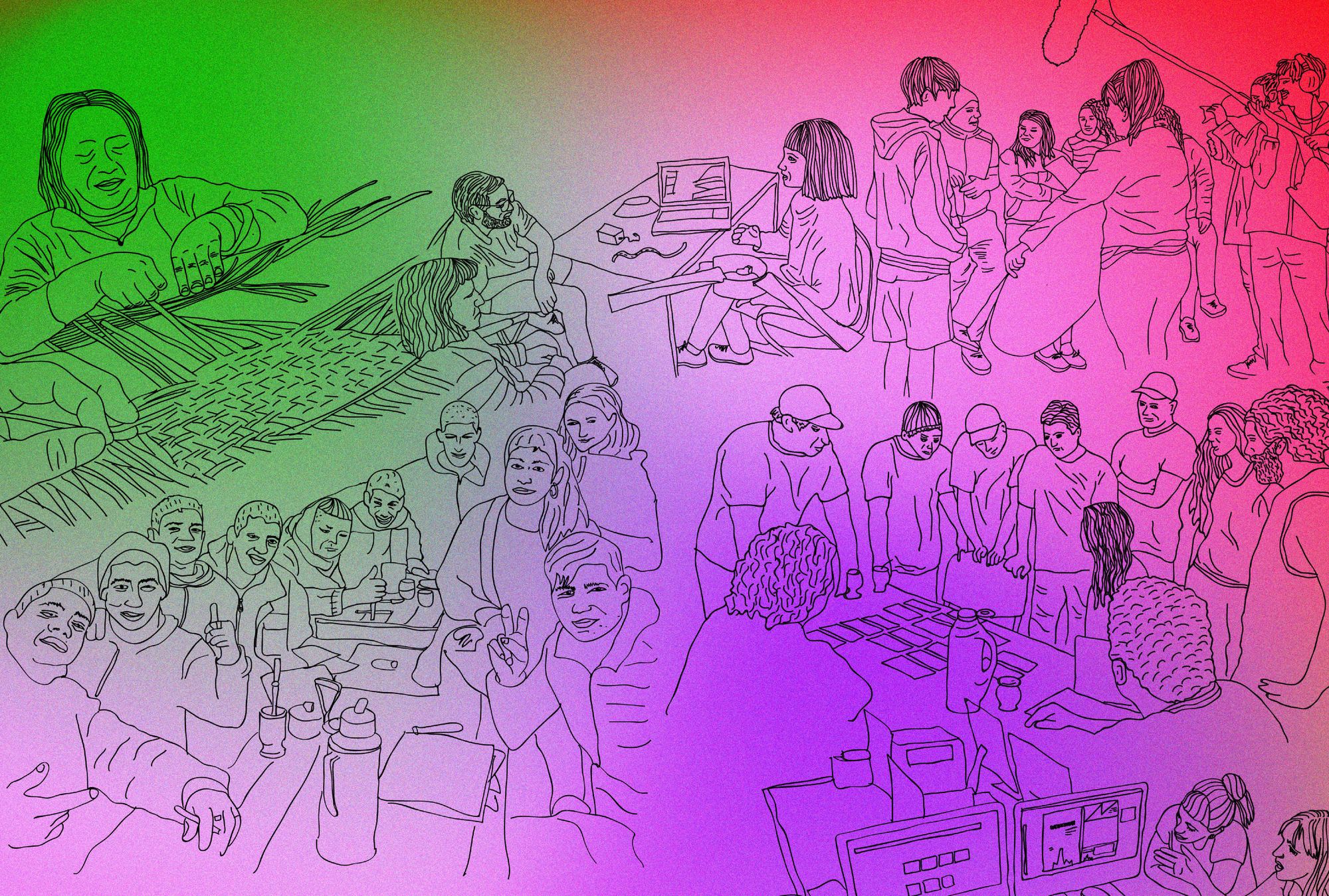 This tutorial shares approaches to working methods within a cooperative, demonstrating how the principles of the social economy can be put into practice.
Drawing from their experience of self-managed and interdisciplinary cooperative work, the Cooperativa de Diseño will share practical tools and recommendations for implementing the principles of social economy. This tutorial will focus on daily exercises such as assemblies, decision-making, and the distribution of withdrawals, tasks, and basic concepts of cooperative work—putting these elements into practice to address the specificity of design work under this organizational form.
Believing that cooperation surpasses competition and that the solution is collective, the Cooperativa de Diseño shares insights into the construction of networks and collaboration as a way of working and living. It emphasizes the importance of transforming reality to build a world with greater empathy, respect for diversity, and social and environmental needs.
Rather than providing a rigid step-by-step recipe, this tutorial highlights the need for every organization to construct its own tools and working methods.

Founded in 2011, Cooperativa de Diseño is a group of designers seeking to build a space for work and reflection on the social and political role of designers in Argentina and Indo-America. The group consists of Carolina Cuiñas, Emilia Pezzati, Florentina Dib, Mora Monteverde, Silvia Nuñez, and Sofia Bastanchuri. Building from the collective in a self-managed way, the group aims to develop a professional design practice alongside the popular field, its needs, and its struggles, in order to face the challenge of economic support of its members.
Do you like our events? To sustain Futuress in the long run, we need 600 people to support the platform with 10 CHF/month. Every little bit helps, so please consider donating today!