---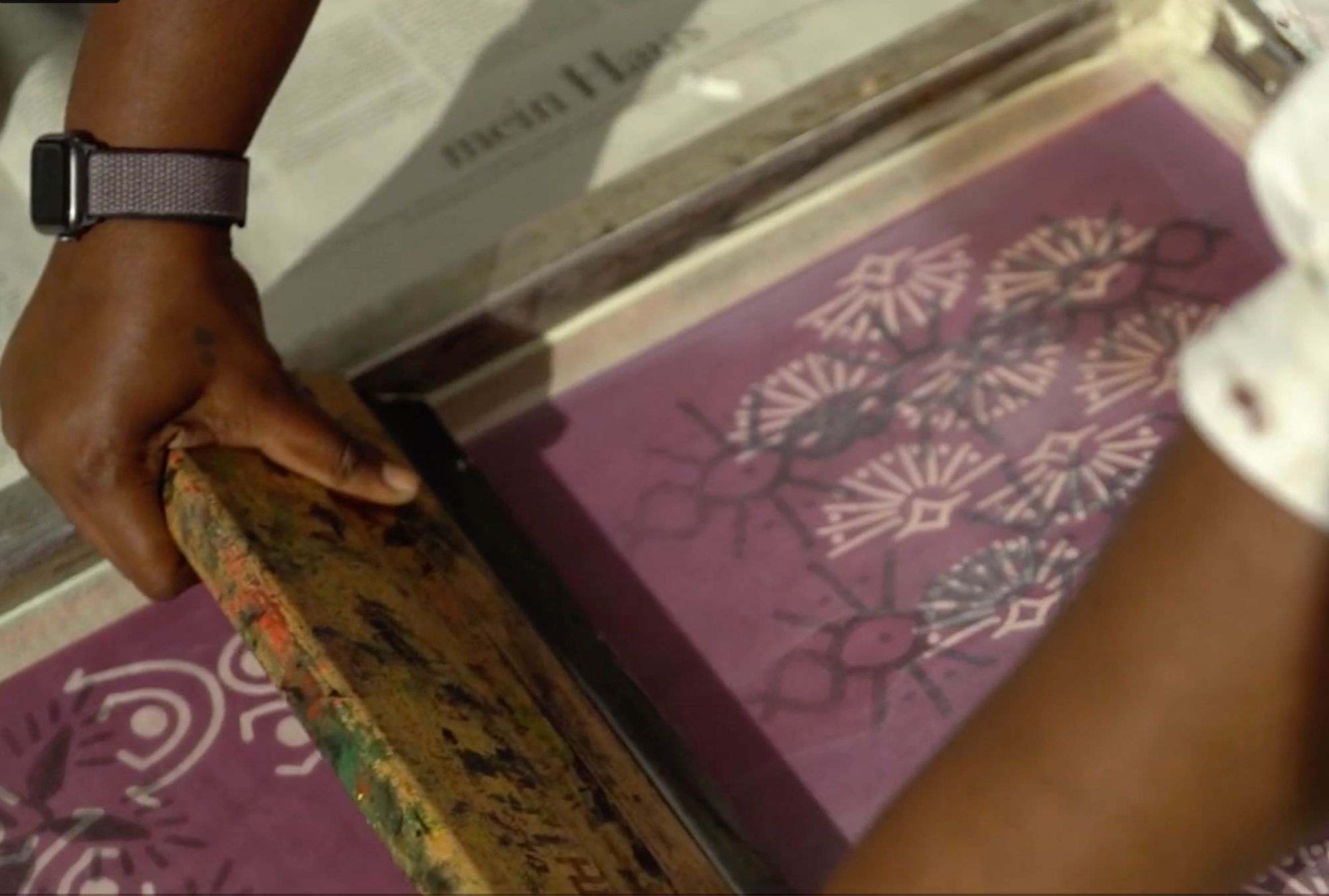 This talk discusses the pitfalls of working with culture as inspiration and how to examine one's power and privilege.
Paradigms shift when new revelations are made visible, but what about the invisible structures that seem immovable? After completing her Master's in Visual Communication in Switzerland, Cherry had more questions than answers that could be contained within a thesis. These questions shifted the way she thought about the application of her project, which explored a means of visual storytelling that had existed for centuries. Through the use of textiles, Cherry tapped into her ancestral memory to tell the story of Carnival and unity in her homeland of Trinidad and Tobago in the Caribbean. But what does it mean to do this type of project outside of the culture that inspired you? What should be considered when working with a particular culture as inspiration, to avoid the trap of becoming a "culture vulture" or parasite? In today's "woke" society, creativity often invites the uproar of "extraction," "appropriation," and "exploitation"—commonplace cries Cherry wanted to avoid; a practice she was cautious not to repeat in her own work. The F.I.R.E. methodology used to think through ideas guided her into a paradigm to examine power, privilege, and position. One must ask: what is my relationship to/with power? Does my position give me access? Privilege—do I have it?
Cherrypye (she/her) is a post-colonial, pan-African hybrid ethnographic creator from the Caribbean twin island of Trinidad and Tobago. Formerly a professional designer in the corporate world of advertising, she has pivoted her skills into exploring the world as a creator/maker and storyteller after completing a Master's degree with honors in Visual Communication at Zurich University of the Arts (ZHdK) in Switzerland. Her practice combines research, artistic inquiry, and storytelling traditions through a feminist, anti-racist, and decolonial lens. The tenet "Story as Design and Design as Story" helps navigate the intersections of culture, postcoloniality and decoloniality, storytelling and memories, the pluriverse, creolization, and Sankofa. Cherrypye's explorations often manifest as visual design formats, writing and spaces to support, as well as to share knowledge beyond the common and predominant narratives in design. She shares stories with the aim of representing and respecting the past, while also looking to the future to sustain stories through accessible formats. Her work was recently published in the fourth issue of DEEM Journal, a U.S. print journal and online platform that focuses on design as social practice.

Title image: Video still from Cherrypye's project WE: Stories Trinbago.
Do you like our events? To sustain Futuress in the long run, we need 600 people to support the platform with 10 CHF/month. Every little bit helps, so please consider donating today!