---
In this lecture, feminist researcher Bec Wonders reflects on the learnings from past feminist conflicts.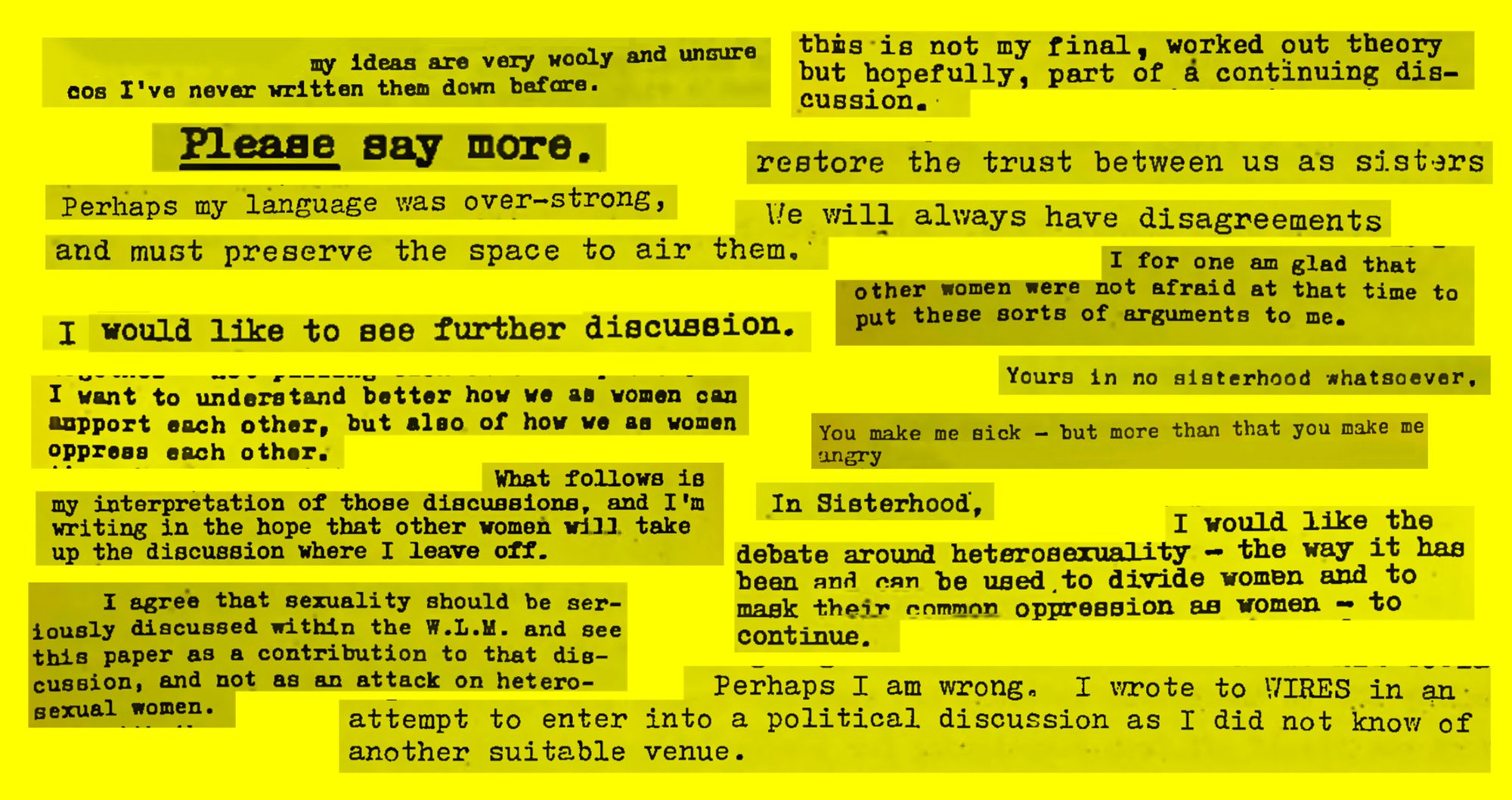 What is the role of political conflict in feminist theory and activism? Is there a relationship between conflict and the materiality through which it is expressed? Can feminist disagreement be a source of solidarity rather than division? These are some of the questions that will be addressed in this lecture, which celebrates the importance of feminist conflict, reflecting upon our history of women-controlled publishing networks in the pre-internet phase of slow communication, letter-writing and serialized correspondence.
Through examples of feminist archival documents and records, this lecture reveals the intergenerational solidarity of women-controlled publishing infrastructures between 1970-1990 in the U.K., which produced idiosyncratic networks of communication that were capable of balancing a plurality of voices and opinions. We will also look at a series of disagreements that were mediated through letter-writing in feminist magazines and newsletters, and how the periodical form in particular was capable of facilitating kaleidoscopic forums of discussion.
---

Dr. Bec Wonders (she/her) is a feminist researcher, historian, and writer in the fields of feminist conflict, the Women's Liberation Movement, and feminist publishing networks at the Glasgow School of Art in Scotland. She holds a Master's degree in Publishing at Simon Fraser University in Canada, and she co-founded the Vancouver Women's Library. Currently, Bec runs Frauenkultur: an online archive of second wave feminist writing. Bec is also a freelance illustrator and printmaker. Her work can be found at becwonders.com.